We are roughly four months away from the decision of world football's most prestigious, individual award: The Ballon D'Or. The shortlist will feature yet again, the games most glitzy, flamboyant and characterful superstars; the showmen who play the leading role, in their teams attacking, blockbuster production.
The favourite again appears to be Juventus new man, Cristiano Ronaldo, which would further boost his claim of being the best in the world, beating the likes of Lionel Messi and roly poly specialist Neymar.
Frankly, I believe this to be a great shame.
In no way am I questioning the incredible ability of these players, however I believe FIFA, the media and ourselves have become blinkered in our criteria for finding the planet's finest player.
As an attack minded winger myself, I have often admired the ability of a quality holding midfielder; to successfully combine tenacity, with an intelligent, mature reading of the game. No player have I admired more in this role over the last three years, than the tireless, understated and irresistibly likeable – N'Golo Kante.
A midfielder often lazily labelled as 'the guy who just does not stop running' by journalists and armchair fans alike. It gives a completely unrounded view of a player, who is illustrated as running around as aimlessly as Mike Dean in the Manchester Derby.
The reality there is a stunning, meticulous method to Kante's gritty and under published work, that only now, with a World Cup winners medal to his name, is being properly acknowledged. In Russia, Kante recovered the ball 48 times, even before the final commenced; the highest number in the tournament.
His midfield partner Paul Pogba described him as having '14 lungs' as he shielded the French backline, with a 73% tackle success rate. With him and Pogba at the centre, France have never lost an international fixture; with the two complimenting each other's strengths and weaknesses.
He was heroic, extraordinary at times in Russia and yet he was still too shy to ask any of the squad, to lift the coveted World Cup trophy.  In the Premier League too he is silently authoritative, with an 89% passing average and making 50 important challenges last season. His incredible energy and stamina is again shown with him averaging 11.62km run per game, the fourth highest in the division overall.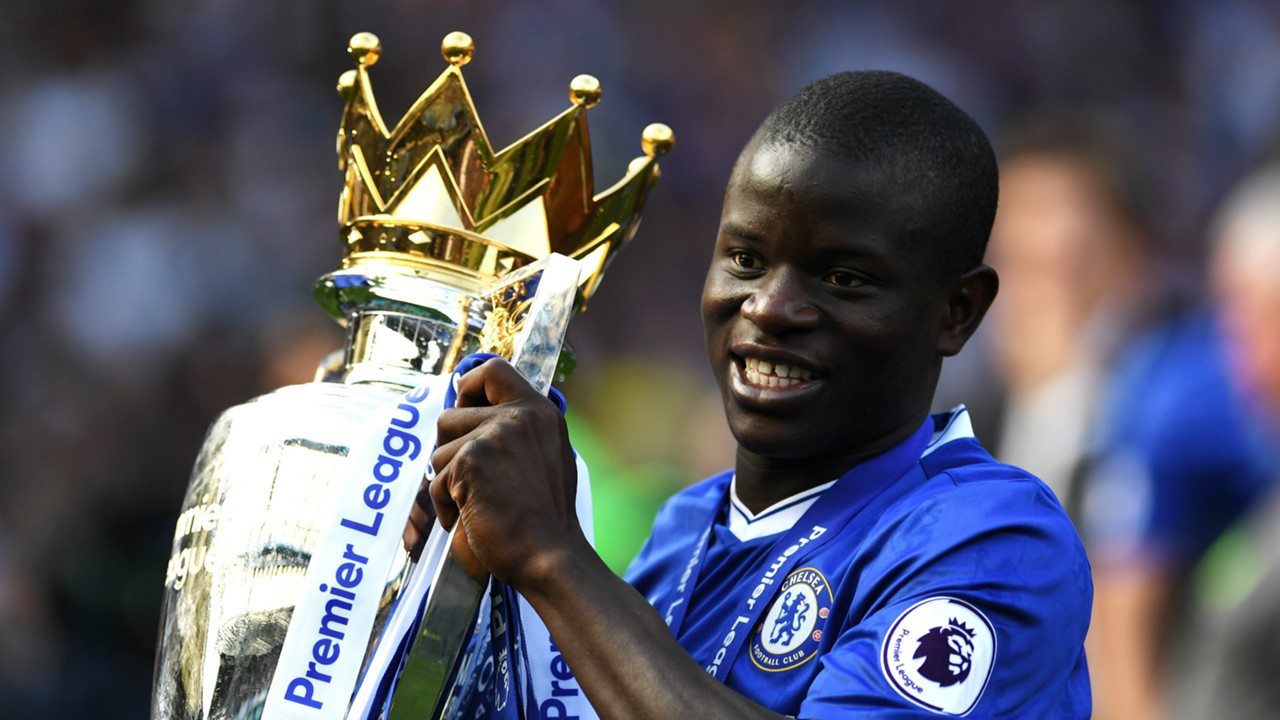 Right from his real breakthrough at Leicester in 2015/16, in the most unlikely of title winning campaigns, Kante has continued to be the 'battery', as Ranieri once called him, behind every team he features in.
He continued to be the driving force, when he moved to Chelsea a year later; which by no way of coincidence again ended up with him as a Premier League champion.
Then although, Antonio Conte's men may have struggled to find the potency of their previous season, last term the Blues' number 7 continued to shine at Stamford Bridge, despite being paired with an out of depth and out of position, Bakayoko.   
He is a player going from strength to strength with each year: from French Ligue 2, to consecutive Premier League titles, to World Cup glory.
Name me another player who has consistently maintained a standard of performance as Kante not just in the Premier League but across Europe.
Forget all those phrases like 'do they have the ability to change the game on its head', when talking about football's elite players; N'Golo Kante has the ability to dictate the pattern of play for a full 90 minutes, due to his unselfishness within the team.
Place Kante in any average squad of players and he will benefit that side, more than any other Ballon D'Or potential nominee.
The ground he covers without the ball warrants for an easier job for the back four, as he is constantly able to clear up probing attacks; and the ground he covers with it going forward can help spring attacks out of nothing.
He may not be as technically blessed as club and country teammates such as Eden Hazard, Paul Pogba or Kylian Mbappe, but his ability to regain possession and find them in the final third, is a skill he has near enough mastered and stamped with his own trademark.
Yet despite his growing plaudits, he remains shy, modest and grounded to the player he is. Would it not be nice for the footballing world to celebrate a true gentleman of the sport, who cultivates all that is good about the beautiful game both on and off the field.
A player, who mixes substance with style, a player, we would all certainly like to see influence the future generations.
This article is written by Joseph Dennison. Follow him on Twitter @JosephDennison7
Founder and editor of Footiecentral. A voracious reader who loves reading anything and everything related to the history of football. He's an ardent supporter of Manchester United and rarely misses a match.