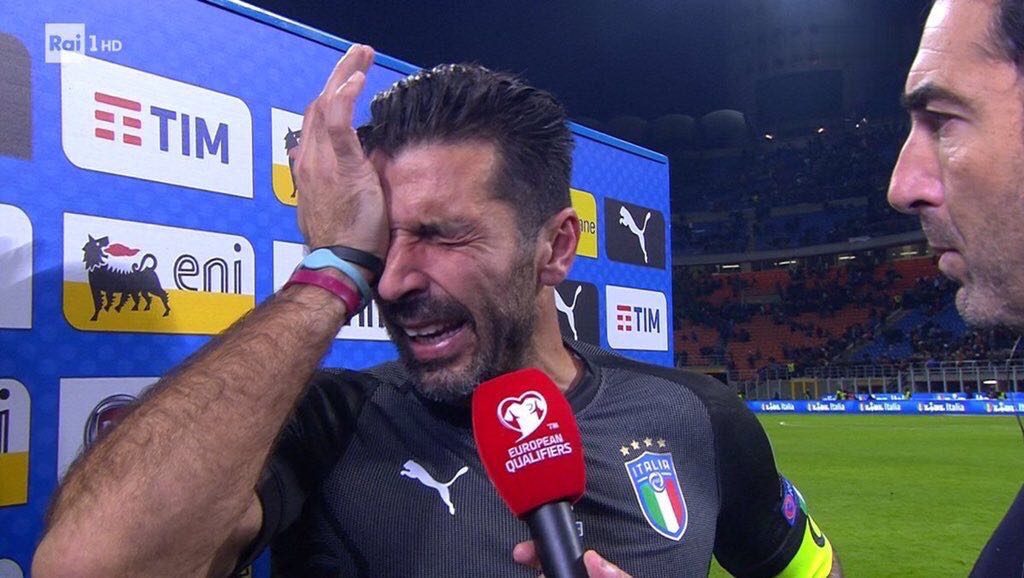 Introduction
When the Italy captain and legendary goalkeeper Gigi Buffon found himself, in the last minute, in the Swedish penalty area at the San Siro on Monday night, he knew his country was in deep trouble as they vainly sought the goal that would send their World Cup eliminator to penalties. Seconds later his worst fears were confirmed as the referee blew the whistle and confirmed Italy's elimination from the tournament, sending a nation into a paroxysm of grief and rage.
Although the most prominent, Italy are not the only big name which will be missing from Russia next summer. There are a number of other top nations which will not be at next year's World Cup after failing to qualify. As a result their fans will have to look on at events from afar with envious glances, and their players will have to console themselves with having first dibs on the sun lounges and beach towels in the summer resorts, whilst their international peers will strut their stuff on the world stage.
Here are some national teams that didn't qualify for the 2018 World Cup.
Italy
Italy's failure to qualify for the World Cup has made global headlines, and not just in the world of football. It was even, briefly, the top item on the BBC news!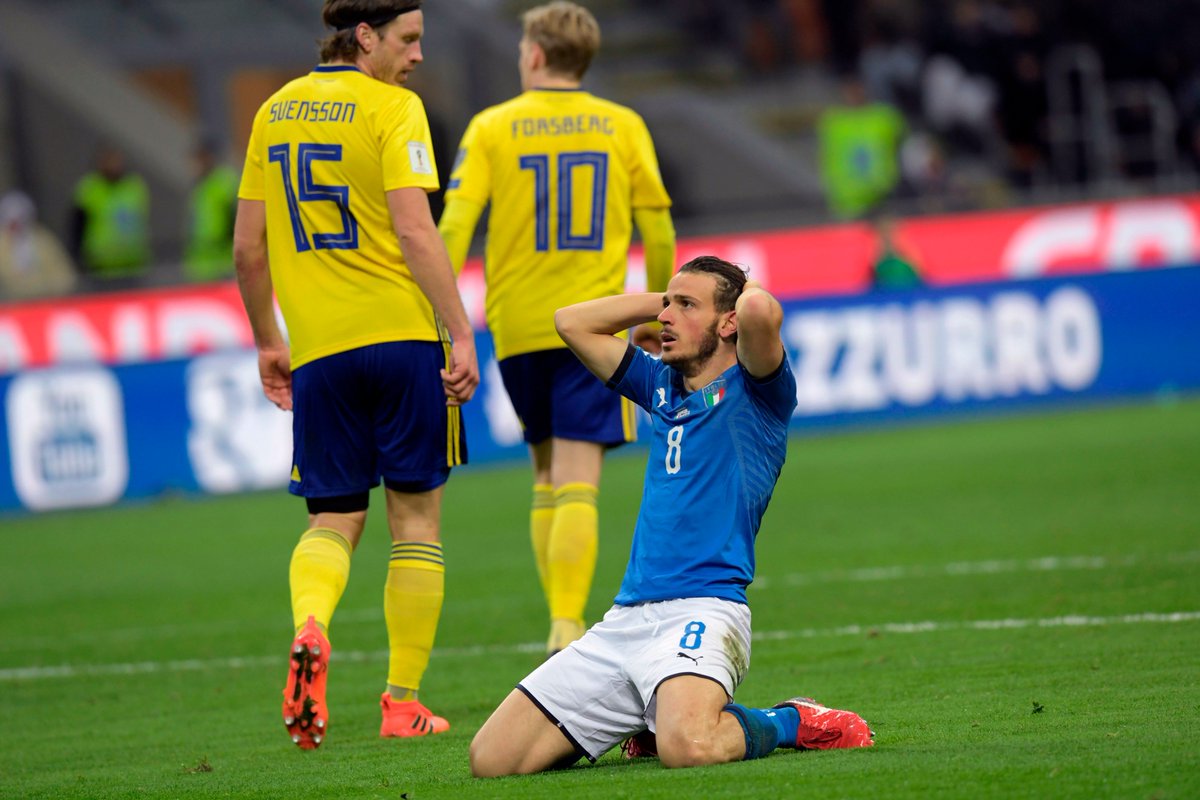 Image via Twitter 
Winners of the World Cup on four occasions – in 1934, 1938, 1982, and 2006 – as well as beaten finalists twice, Italy, along with Germany, are the second-most successful team in the tournament's history after Brazil, and have appeared at every single holding of the event since 1958.
To be fair, fate was unkind to them this campaign, when they were drawn in the same World Cup qualifying group with Spain, along with Albania, Israel, Macedonia and minnows Liechtenstein. It was always likely that the two matches between the two group heavyweights that was going to decide direct qualification and so it proved, the teams drawing one all in the first tie in Turin, last October, with the Spaniards comfortably winning the reverse figure in Madrid by 3 clear goals two months ago.
However, in truth, the Italians struggled to convince throughout qualifying, and dropped further points in a home tie with Macedonia last month.
Despite this they were regarded as favourites when they were pitted against Sweden for their World Cup qualifying play-offs but Jakob Johannson's  deflected strike in the first leg in Stockholm proved enough to guide the Scandinavians through to Russia.
Reacting to the news, Italy's leading sports newspaper La Gazetta dello Sport said the result brought the arrival of the apocalypse, whilst respected Italian football commentator described it as a "national tragedy" to the BBC World Service.
Meanwhile, the match brought down the curtain on the international careers of several players, with Buffon followed into retirement by Andreas Barzagli and Daniele de Rossi.
The Netherlands
Ironically enough, it was the Swedes who also helped to account for the hopes of the Netherlands in World Cup qualifying as well. The three-time runners-up (and only the width of a post stopping Rob Rensenbrink from winning the World Cup for them in 1978) failed to qualify for Russia, after only finishing third in their group, behind France, and Sweden, who pipped the Dutch side to the runner-up spot on goal difference.
Despite a promising start to their campaign, a defeat at home to France and a costly loss away to Bulgaria put their qualification hopes in danger, before the French thrashed them four-nil in Paris in August. However, it was the events of October 7th this year that really put paid to their hopes. The Netherlands beat Belarus 3-1 at home but, whilst they were doing that, the Swedes were putting eight goals past Luxembourg to move ahead of the Dutch on goal difference, despite the Netherland's manager, Dick Advocaat labelling the notion of any such score line as "stupid" before the match.
They did manage to beat Sweden 2 – 0 in their final tie, but the goal difference was such that they could not qualify.
So the team that finished third in Brazil in 2014 will sit this tournament out, whilst their star Arjen Robben has retired from international football.
Chile
Chile have enjoyed a successful few years, winning the Copa America for the first time in their history in 2015, and repeating the feat a year earlier. They were also runners-up in this year's Confederation Cup in Moscow. However, they will not be at the World Cup next year, after only finishing sixth in qualifying for this year's tournament.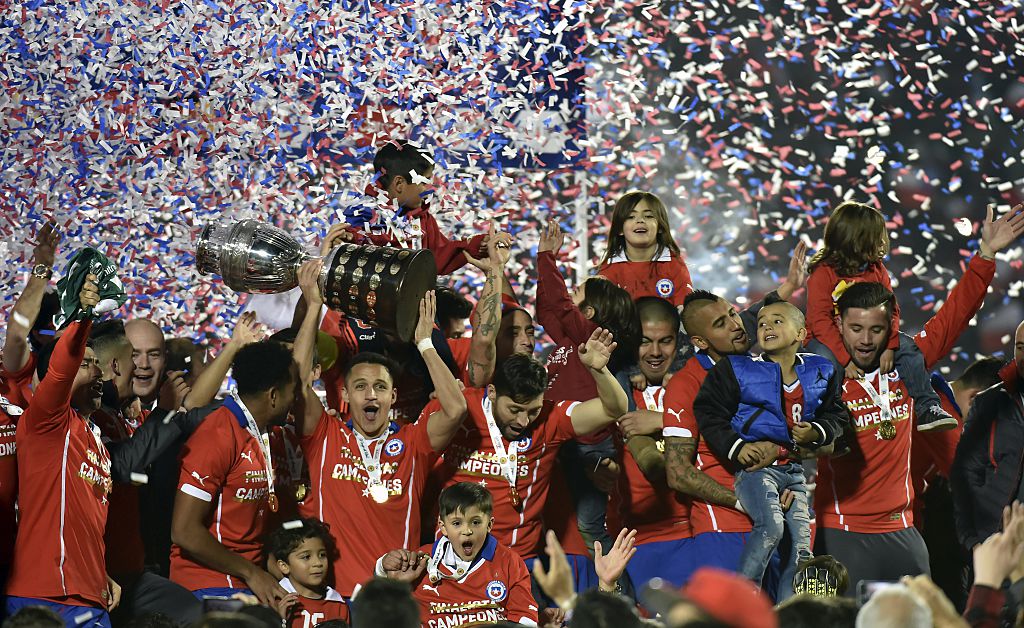 That means the likes of Arturo Vidal and Alexis Sanchez will miss out when the tournament kicks off in June.
Going into the last round of qualifiers, Chile were set to progress as they lay third in the table, behind Brazil and Uruguay. However, a 3 – 0 loss away to the Brazilians combined with Argentina's win away at Ecuador and Columbia drawing with Peru, saw them drop to sixth place in the final table, not only missing out on automatic qualification but losing a play-off spot to the Peruvians on goal difference.
In truth, the real damage to their campaign occurred at the end of August with a shock three home defeat to Paraguay.
The Chile squad is now ageing, with many of their established star players all around the 30-year old mark so they will now need to start rebuilding their squad if they want to make Qatar 2022.
USA
"Make America great again" was the campaign slogan for Donald Trump last year, but it may equally be the war-cry of American soccer fans as their side failed to qualify for the World Cup for the first time since 1986.
Going into the last game of their qualifying campaign, their passage to Moscow seemed all but assured as only a draw against lowly-ranked Trinidad & Tobago was needed to see them through.
However, the team ranked 99th in the world scored two first-half goals to beat the US team 2 -1, whilst, at the same time, Honduras beat Mexico and Panama defeated Costa Rica. As a result, Panama qualified automatically, behind the Mexicans and Costa Ricans, whilst Honduras pipped the Americans to the play-off spot.
Failure to qualify has prompted a huge national outcry, and has already led to the resignation of manager Bruce Arena, who had been appointed midway through the qualifying campaign to replace Jurgen Klinsmann who had started World Cup qualification with two successive defeats.
Not only is it embarrassing for the US Soccer Federation not to qualify, it is also very damaging commercially, as they had looked to build the sport domestically with tie-ups with sponsors and television partners. Fox had successfully outbid ESPN for the television rights to the next three World Cups, and they must be questioning their decision with no American team for fans to get behind.
The Ivory Coast
After three successive appearances at the World Cup finals, the Ivory Coast will be missing from Russia next year following a 2-goal home defeat to Morocco last month.
This means that the North African side qualified for the finals for the first time since 1998.
Although they have never progressed beyond the Group phases at the World Cup, the Ivory Coast have still been a regular feature of recent tournaments, with a host of star names like Didier Drogba, the Toure brothers and Salomon Kalou.
However, the Elephants were always struggling in their qualification campaign, and a shock home defeat to Gabon at the start of September, put them behind Morocco, who have progressed to Russia at their expense.
Cameroon
Another side who will be absent from the World Cup are current African champions Cameroon, who could only finish third in their qualifying group behind Zambia and run-away winners Nigeria.
In fact, they suffered a disappointing campaign, winning only one of their six matches. Although they only suffered one defeat, a series of draws was never enough to get them the points they needed to qualify from their group, and a home draw with the Nigerians in Yaounde in September sealed their fate.
Cameroon are best-known as the first African side to reach a World Cup quarter-final, after their exploits in Italia 90 where they were narrowly beaten by England.
Conclusion
As with any tournament, there are always winners and losers, and this year's roll-call of teams that didn't qualify for the 2018 World Cup, includes not only a former multi-winner in Italy, and a frequent runner-up in the Netherlands, it also contains two current regional champions in Chile and Cameroon, but also two regulars in the USA and the Ivory Coast.
For fans and supporters of those teams who have failed to qualify then, bitter disappointment, and a big decision to make as to what to do next year. Watch other teams play on the World's biggest stage, or, as Gazetta advises, try and find something else to do instead – like go to concerts, the cinema or even village festivals!
Andy is an exiled English football fan living in Cyprus. He loves all sports but football is his abiding passion, and he still has dreams every now and then about scoring the winning goal in a Wembley Cup Final, even though his playing days are long gone. He follows most major leagues, across Europe at least, and has a favoured team in each. When he's not watching, listening, reading or downloading podcasts about football, he spend his time worrying about his beloved Arsenal.